Goodparenthood in the Hanf Museum
Be the godparent of the Hanf Museum Berlin!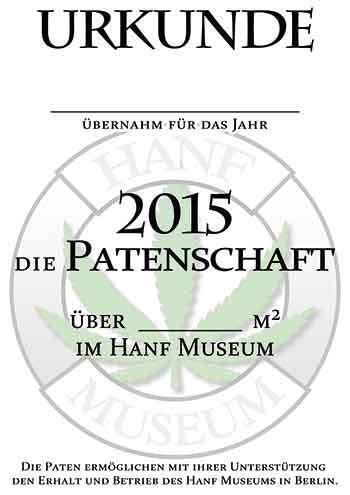 The following persons, organisations and companies are our godparents:
Bam Bam Bhole with 6 2/3m²
VerdampftNochMal with 2m²
Das Rauchhaus Bayreuth with 2m²
Jakis e.V. auch bekannt als "Hanfparade" with 1m²
Hempro International GmbH with 1m²
HempAge AG with 1m²
Das Cannabis Quartett Kartenspiel with 1m²
SANlight e.U. with 1m²
Storz & Bickel GmbH & Co. KG with 1m²
…und wann sind Sie dabei?